By Dai Tian
For those who remain vigilant about Brexit's fallout, recent front-page stories about activeChinese buyers could maybe set a few hearts at ease.
Despite uncertainties, Chinese companies have used actions to prove their unchangedappetite for British assets, ranging from hotel properties and a cinema chain, to a gamedeveloper and football club.
A string of deals have been announced since the UK voted last month to leave the EU by amargin of 52 percent to 48 percent.
Here we spotlight eight major deals Chinese investors have reached so far in the UK sincethe Brexit.
8. Magnificent Real Estate acquires a London hotel
Deal size: 70.3 million pounds (620.4 million yuan)
Date announced: June 28
Hong Kong-listed Magnificent Hotel Investment has agreed to buy a six-story London hotel for 70.3 million pounds, the company announced days after the UK voted to leave the EU.
Situated at 100 King's Cross Road, the hotel is commonly known as the "Travelodge RoyalScot Hotel" and has 408 rooms and is equipped with a restaurant, a café and parking lots.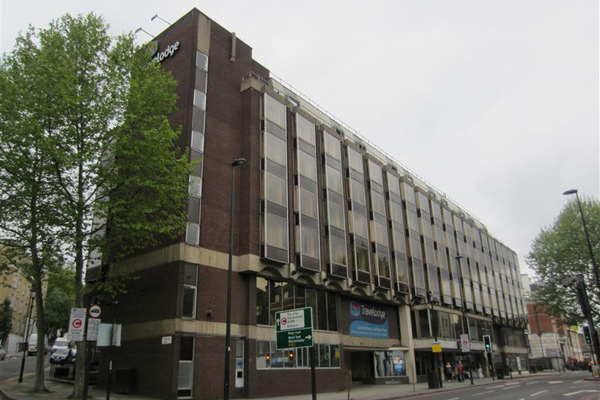 An exterior view of the Travelodge Royal Scot Hotel at King's Cross Road, London. [Photo provided tochinadaily.com.cn]
7. CIMC takes over trailer manufacturer Retlan
Deal size: 91.7 million pounds (809.3 million yuan)
Date announced: June 29
China International Marine Containers (CIMC) group announced that it has taken over RetlanManufacturing, the UK's leading trailer maker, at 91.7 million pounds.
The deal, the biggest within the semitrailer sector, will enable CIMC to extend its reach in theEuropean market, the Chinese logistics giant said in a statement released earlier this month.
Retlan Manufacturing is the owner of SDC Trailer and MDF Engineering, and specializes inthe production of trailers, such as flat transport semitrailers and curtain-side semitrailers. Thecompany has plants at Antrim in Northern Ireland and Nottinghamshire in England.
Discussions started in June, according to the Shenzhen-headquartered firm. It added thatdespite the Brexit overhang, CIMC has made "full preparation for the outcome" and believesBrexit has no "adverse impact on the acquisition" in the long run.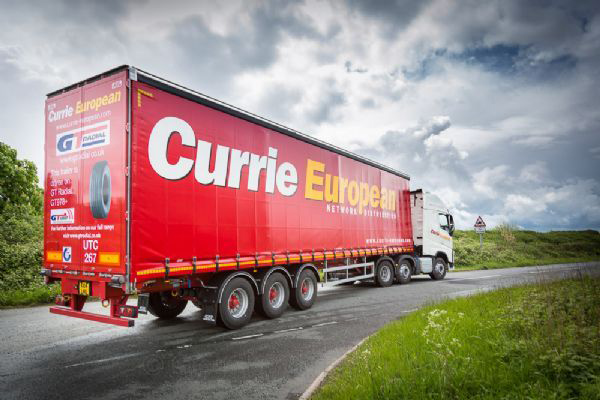 A Currie European trailer manufactured by Retlan's SDC Trailer Co is presented. [Photo provided tochinadaily.com.cn]
6. Leyou Technologies acquires games developer Splash Damage
Deal size: $150 million (996 million yuan)
Date announced: July 3
Chinese chicken supplier Leyou Technologies offered to buy UK's games developer SplashDamage for up to $150 million (996 million yuan), the Hong Kong-listed company announcedon July 3.
Founded in 2001, the London-based company is known for its input in hot games such asWolfenstein, Quake and Gears of War.
Splash Damage will become the second game developer controlled by Leyou, a companypreviously pigeonholed as a chicken meat products and animal feeds manufacturer.
Last year, the company acquired a 58 percent stake in the Canadian developer DigitalExtremes.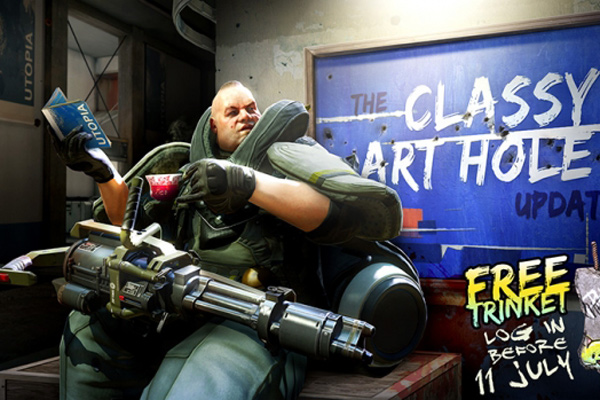 A screenshot of Splash Damage's latest video game Dirty Bomb. The game developer was sold toChinese Leyou Technologies Co on July 3, 2016. [Photo provided to chinadaily.com.cn]
5. Wanda acquires Odeon& UCI Cinemas
Deal size: 921 million pounds (8.1 billion yuan)
Date announced: July 12
US theater chain AMC Entertainment Holdings Inc, a subsidiary of Chinese conglomerateDalian Wanda Group Co Ltd, announced that it has agreed to acquire London-based Odeon & UCI Cinemas Group, Europe's largest cinema operator.
The deal will create the world's largest movie theater chain, enabling Wanda to furtherimprove its cinema network in China, North America and Europe, the company said.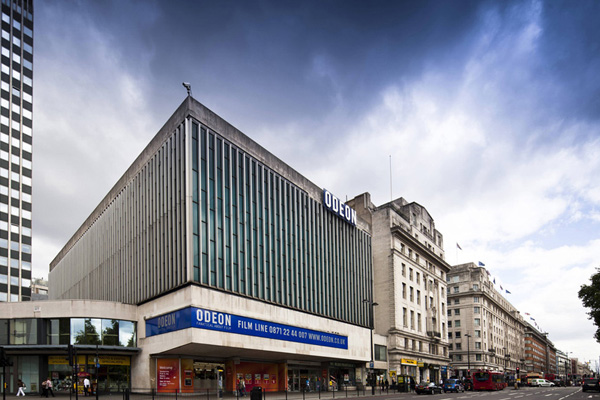 The Odeon Cinema is pictured in Oxford Street, London, Aug 9, 2011. [Photo /IC]
4. Wanda's London project receives domestic cash backing
Funding size: 500 million pounds (4.4 billion yuan)
Date announced: July 15
China's conglomerate empire Dalian Wanda has secured a 500-million pounds loan from PingAn Bank for one of the most ambitious projects in London's huge Nine Elms regenerationscheme, according to Financial Times.
The financing came as Chinese firms showed an increasing appetite for UK's property marketdespite the Brexit.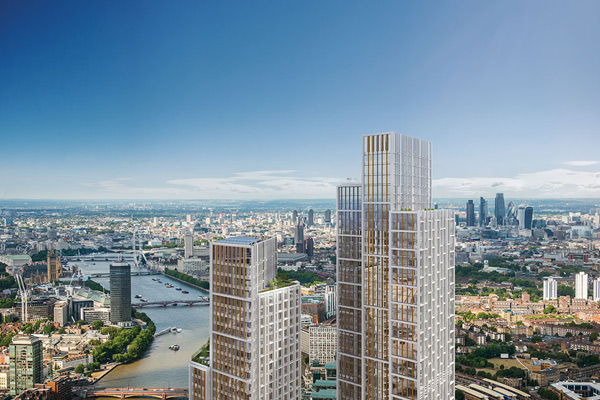 A projected exterior view of the 200-meter-high Wanda development in Nine Elms, London's largestresidential building site. [Photo provided to chinadaily.com.cn]
3. YT Realty Group acquires a central London property
Deal size: 42.3 million pounds (373.3 million yuan)
Date announced: July 19
YT Realty Group has agreed to acquire a central London property for 42.3 million pounds, theHong Kong-based company announced on Tuesday.
Situated on London's Liverpool Street, the six-story building is on a 35-year lease to budgetchain Travelodge, which generated a gross annual rental yield of about 2 million pounds lastyear, according to a filing to Hong Kong exchange.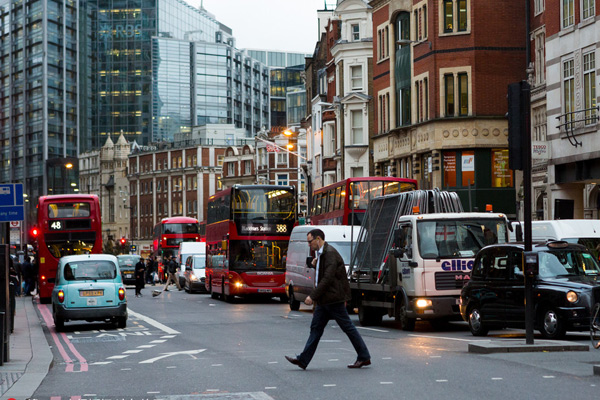 The rush hour begins early near Liverpool Street Station in central London, Dec 22, 2015. [Photo/IC]
2. Sichuan Guodong Construction pumps investments into Sheffield
Deal size: 1 billion pounds (8.8 billion yuan)
Date announced: July 21
China's Sichuan Guodong Construction Company is to invest over 1 billion pounds over thenext 60 years in the northern English city of Sheffield, marking the biggest-ever Chineseinvestment into the UK outside London.
The initial investment will be 220 million pounds over the next three years, with projectsexpected to include a major hotel development, student accommodations, retail and leisurespace.
The city council officially announced the deal following the return of its council leader from avisit to Chengdu, Sheffield's sister city.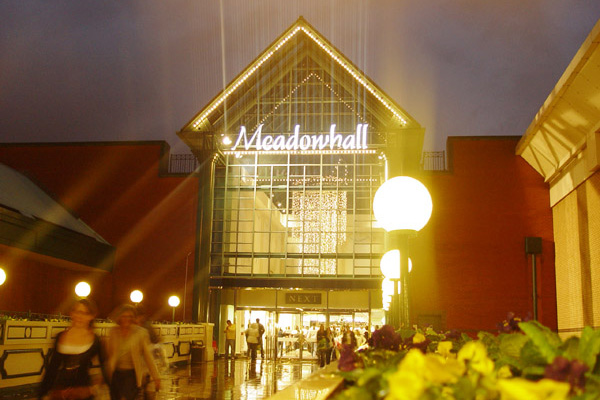 Meadow Hall, a department store in Central Sheffield is seen in the photo. [Photo/VCG]
1. Fosun buys Wolves football club
Deal size: 45 million pounds
Date announced: July 21
Chinese investment conglomerate Fosun announced on Thursday that it will buy 100 percentownership of the club Wolverhampton Wanderers, or known as Wolves, for 45 million pounds.
The Wolves now come as the second Championship club to be bought by a Chinesecompany, after businessman Tony Xia purchased rival Midlands earlier this year.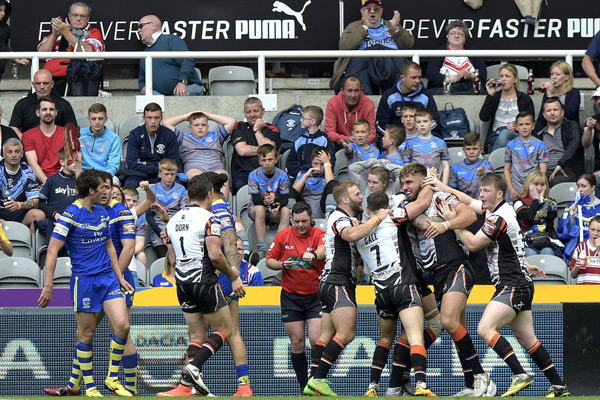 The photo shows the 2016 First Utility Super League match on May 21, 2016. [Photo/IC]
China Daily