Regulatory storm hits China's banks as Xi pushes for better risk controls; Fears about shadow banking have sent regulators into top gear, raising the prospect of a sell-off in the bond and stock markets.
China's banking industry has been told to pull back from shadow banking in a shake-up that could drain trillions of yuan from the bond and stock markets and end the country's decade of financial exuberance.
The shake-up is part of Beijing's broad efforts to reduce leverage and speculation in the financial industry.
Beijing's fears about the industry were spelled out on Tuesday when "financial risks" were referenced twice in a statement from a Politburo meeting chaired by Chinese President Xi Jinping.
Shadow banking makes a surprise return to China
Every regulator is on the move. The central bank has started to shrink its balance sheet and is trying to unify rules for the asset management industry; securities chief Liu Shiyu has lashed out at listed companies for irregularities; and the China Insurance Regulatory Commission is tightening its grip on insurers after former chief Xiang Junbo was put under investigation.
But the China Banking Regulatory Commission under its new chief Guo Shuqing is the most aggressive. Guo, who joked in early March that he knew more about rural toilets than banking regulation, has issued at least eight new risk-minimisation directives for banks this month alone.
"As the chairman of CBRC, I must resign if the banking industry is a mess," Beijing Business Daily quoted Guo as saying.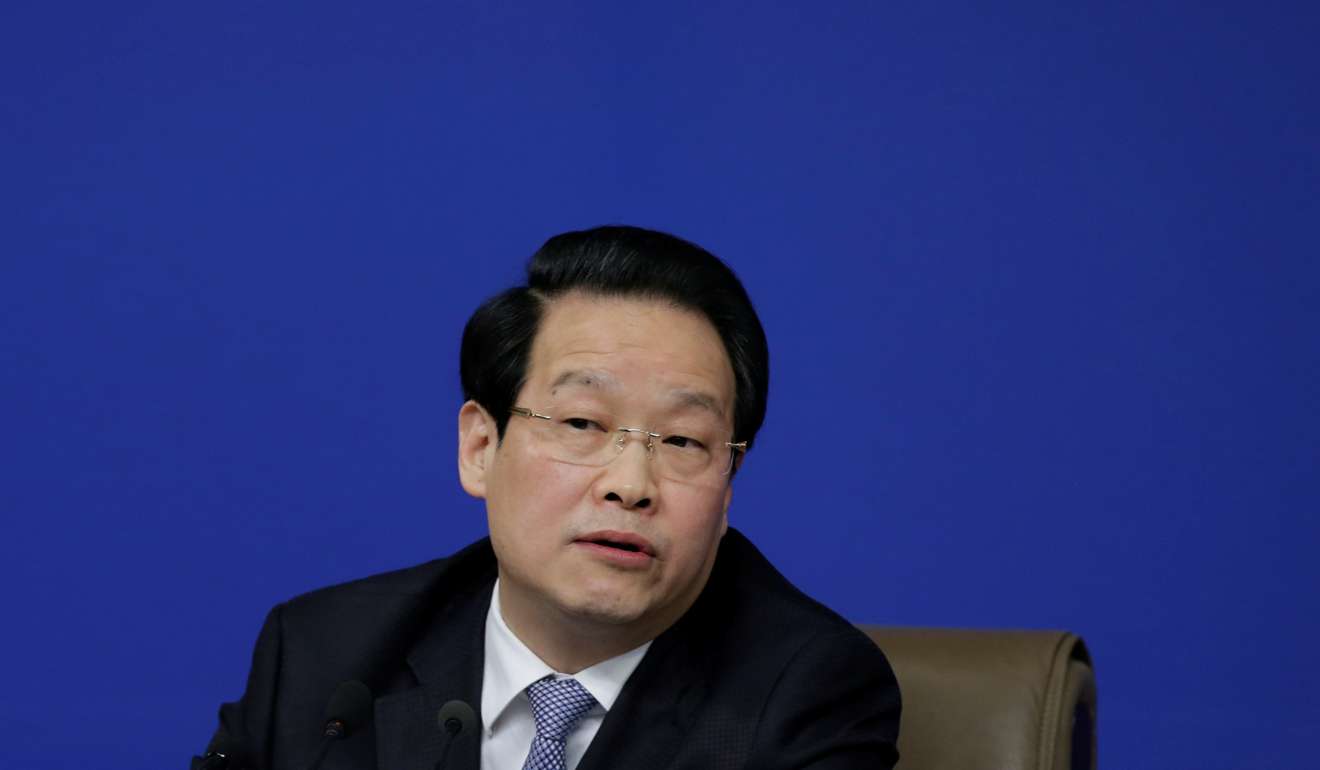 Gavekal analyst Chen Longwrote in a research note that up to 8.6 trillion yuan (HK$9.72 trillion) channelled by banks into bonds and equity markets via shadow banking could be in jeopardy.
"If some of these funds are withdrawn, it could indeed cause a big sell-off," Chen wrote. "The risk of tougher-than-expected regulatory moves is a risk that cannot be ignored."
The bond market is already feeling the pinch with the benchmark 10-year government bond yield hitting a 20-month high this week. The sell-offs in the stock market have also continued.
But this is the pain for the gain of making the financial system safer after nearly a decade of monetary easing and lax regulation. Off-balance-sheet activities, such as entrusted loans, financing of local government-backed financing vehicles, wealth management products and interbank lending and borrowing, have became increasingly risky.
China regulators work together to tackle shadow banking in latest sign of integration
Pumped up by monetary easing, the banking industry expanded to last year have nearly four times the total assets it had in 2008. With plenty of cheap money, banks gave the funds to third parties for higher returns in stocks, bonds and property.
Observers say the risks to the industry are much greater than official data suggest.
Steven Zhang, chief economist with Morgan Stanley Huaxin Securities, said there had been "barbarous" growth in shadow banking and even the regulators had no idea how big the real risk was. "Guo knows that the key to solve the disorder in the financial market lies in banking sector," Zhang said. "That's why he has made so much effort to clean up the banking sector. "
Wendy Wu
SCMP