Harbin Wanda City, the US$6 billion resort development built by China's wealthiest tycoon Wang Jianlin, opened for business on Friday, the conglomerate's sixth theme park as it pushes further into the country's leisure and entertainment industry to compete with Disneyland and Universal Studios.
Located in the city — near the country's northern border with Russia — with China's longest and harshest winter, the resort features Russian architecture, a movie cineplex and a grand piano-shaped indoor ski resort that allows 3,000 people to ski or snowboard on six runs, all in an area covering 1.6 square kilometres. Up to 30,000 people will be hired to work in the resort when its completed, Wang said.
"Harbin is known as the city of ice, which also happens to be the main theme of this resort, so we will together provide winter sports throughout the year," Wang said.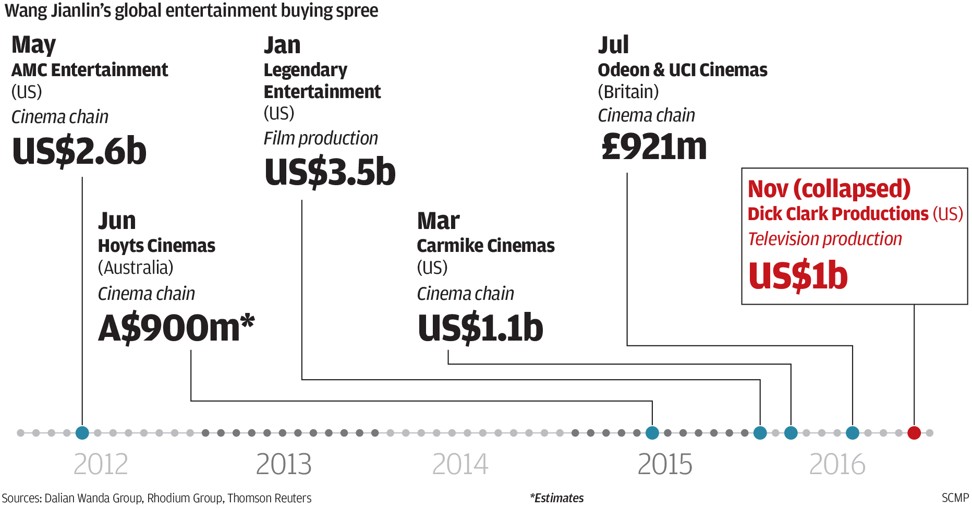 Skiing is gaining popularity in China, as the country prepares to host the 2022 winter Olympics in Zhangjiakou near Beijing.
Several ski resorts already exist in northeastern China. Yabuli, about 180 kilometres from Harbin, already has a ski resort that hosted the Winter Asian Games as early as 1996. Wanda operates a ski resort at Changbaishan in nearby Jilin province.
Still, an indoor ski slope makes for an exotic attraction in Harbin, where the winter season can last as long as six months, with the lowest temperature plummeting to 36 degrees Celsius below freezing point. The city's main tourist attraction is its annual ice festival, featuring life size buildings and sculptures carved out of ice.
"This is a brand-new community that includes not only a theme park, but also a school, a hospital, housing and hotels," said Andrew Kam, vice president of Wanda Cultural Industry Group, whom Wang hired from Hong Kong Disneyland. " There is nothing like this before."
The Harbin resort marks a breather of sorts for Wang, as he turns his attention from several years of frenetic global asset acquisitions to projects at home. His worldwide shopping spree has come under the scrutiny of Chinese regulators and policymakers in recent months amid a crackdown in capital outflows and concerns of putting pressure on over-leveraged banks.
Before the current lull, Wang's acquisitions included a 2012 takeover of AMC Theatres for US$2.6 billion, a 2013 purchase of the yacht builder Sunseeker International for US$500 million, and the US$3.5 billion acquisition last year of the Hollywood studio Legendary Entertainment. He was forced to abandon a US$1 billion takeover earlier this year of Dick Clark Productions after failing to receive regulatory approvals for the purchase.
Comparing the theme parks of Hong Kong and Asia
Wanda was among several conglomerates named on June 22 in an investigation by the China Banking Regulatory Commission into their overseas acquisitions. While no wrongdoing was indicated, the revelation sent the stock prices of Wanda-related companies falling, while the yield on its bonds shot up.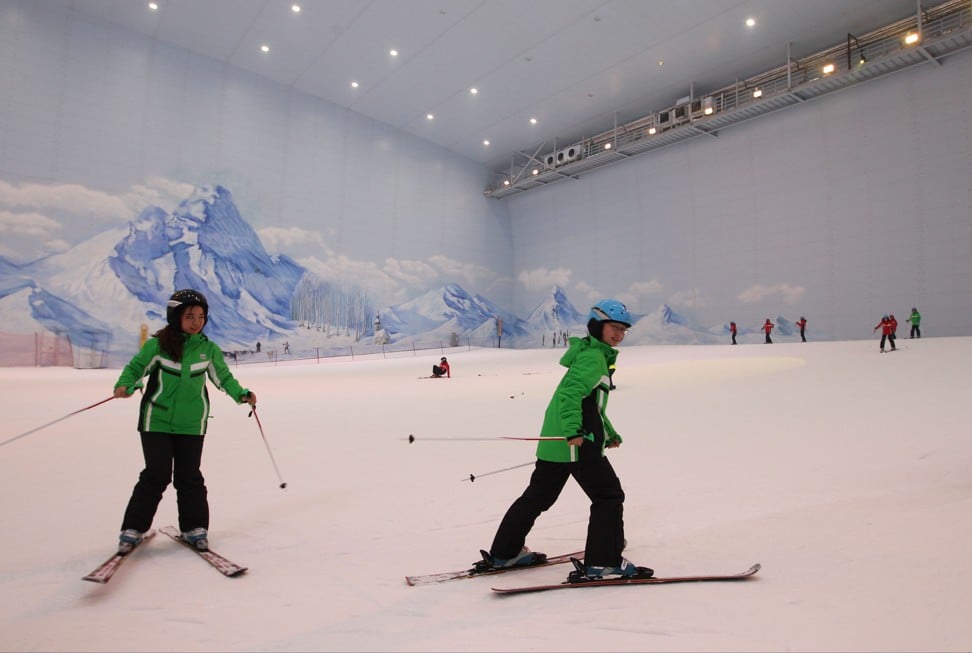 The probe spurred some hedge funds, which were tipped off earlier, to sell Wanda's bonds. When the news broke on Thursday last week, shares of Wanda Film, a listed arm of Wanda Group, tumbled by their daily 10 per cent limit. Several of Wanda's onshore and offshore bonds also fell dramatically.
Wang's speech at the Harbin resort was his first public appearance in a month. Still, the tycoon — whose wealth is estimated at US$30.6 billion by Bloomberg — declined to be interviewed and didn't address the regulatory scrutiny of Wanda's finances.
Wang has pumped nearly 40 billion yuan (US$6 billion) into the Harbin resort, since opening a similar-size Wanda City in Nanchang city in southeastern China's Jiangxi province in May last year.
Tickets to Wanda's Harbin resort start from 68 yuan for a 2-hour tour of a snow castle for an adult, and as much as 488 yuan for unlimited use of the ski slope. By comparison, an adult ticket at Shanghai Disneyland costs start from 370 yuan during the low season and goes up to 499 yuan during the peak season.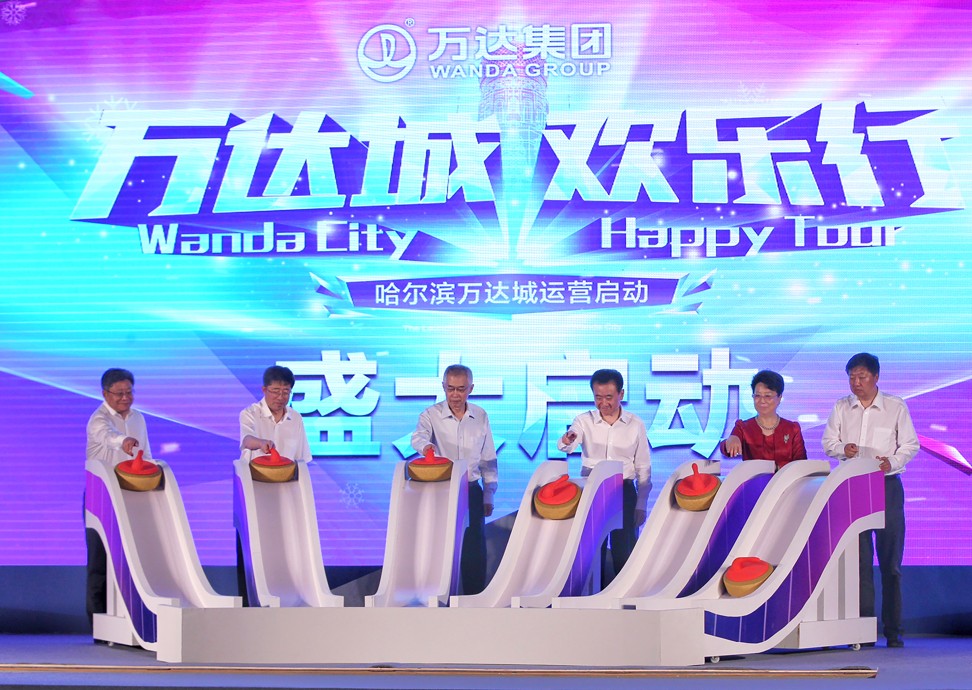 The Nanchang Wanda City cost 3 billion yuan to build, while another project in Anhui's provincial capital of Hefei cost 30 billion yuan.
Last year Wang revealed an ambitious plan to develop as many as 20 Wanda Cities nationwide by 2020 to tap into China's booming leisure and tourism industry, which the China National Tourism Administration expects will grow to 10 trillion yuan in the same time frame.
The other Wanda Cities in the pipeline are mostly in second-tier cities, including Chengdu, Wuxi, Guangzhou,Chongqing, Haikou, Urumqi and Xiamen.
During the National Day holidays last October, the Wanda City resorts in Hefei and Nanchang each attracted about 1 million visitors, Kam said.
According to industry consultancy Aecom, a total of 59 new theme parks will open in China by 2020, serving an estimated 220 million visitors, overtaking the United States in terms of visitor scale.
By Zheng Yangpeng
SCMP